We've been making good progress on our latest research on the UAC architecture. Here's a quick selection of material from our recent twitter feeds. Next week we'll be joined by Dr. Michele Tenzon which will finally bring the entire research team together in one place. You can expect to see some of Michele's maps and visual representations of the UAC activity here very soon.
Corrugated iron mosque, Bansang Gambia. C1958.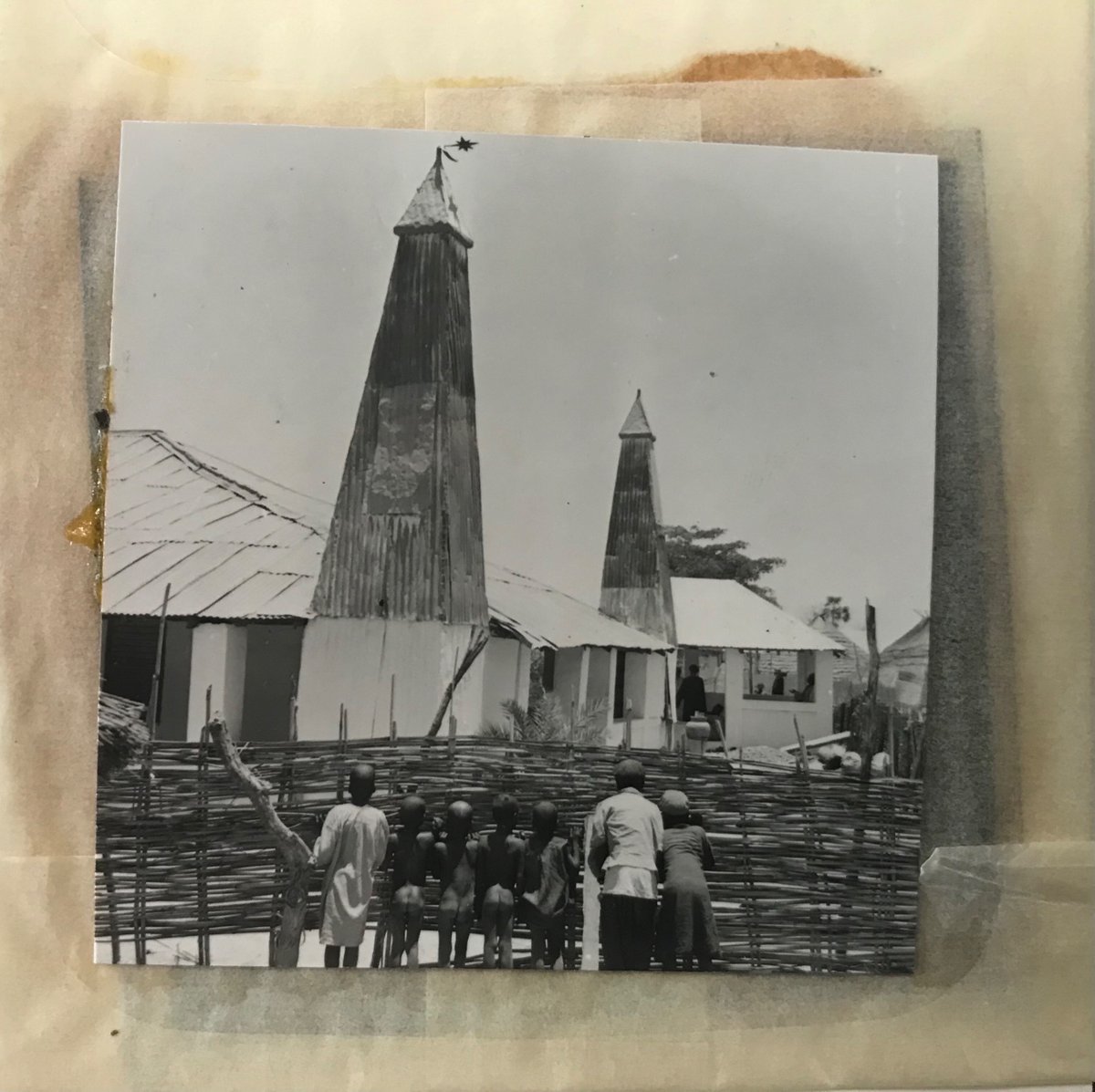 From a collection of photographs taken by the United Africa Company @LivUniArch @iaindjackson @RixtWoudstra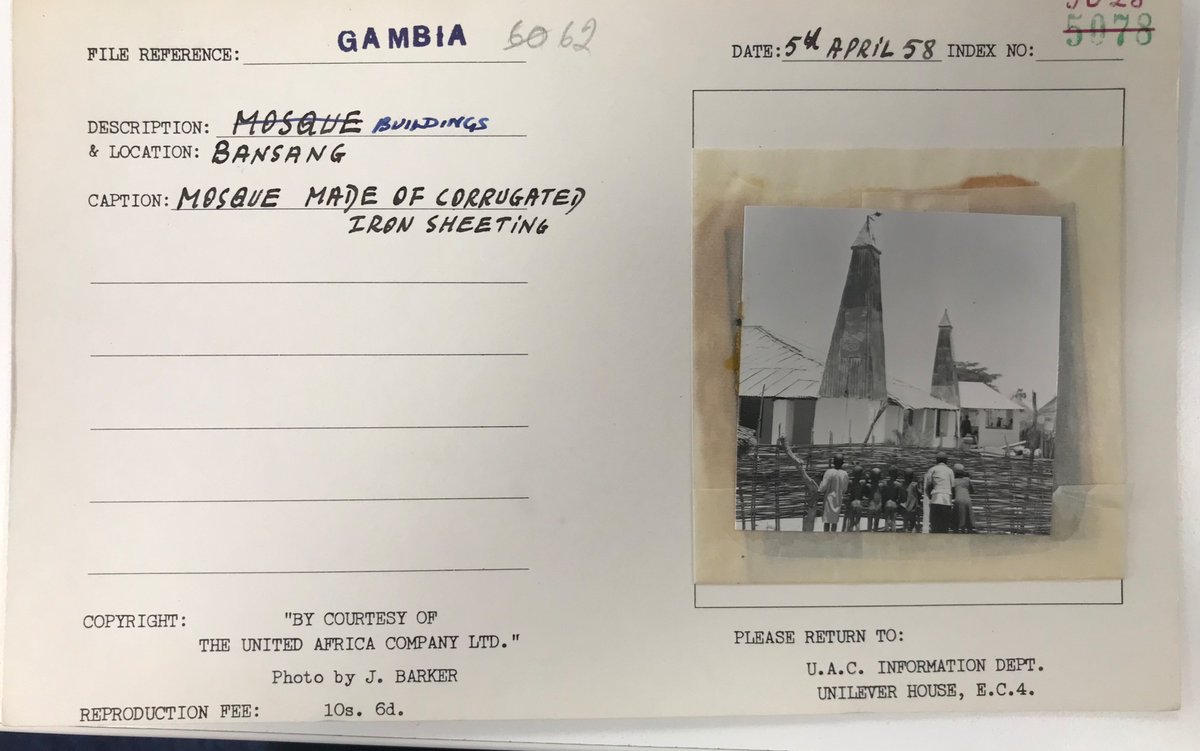 Originally tweeted by Ewan Harrison (@EwanMHarrison) on September 22, 2021.
It's a major design departure from the old Kingsway on Lagos Marina. Any ideas who designed this building? #UacArchive #Lagos #Kingsway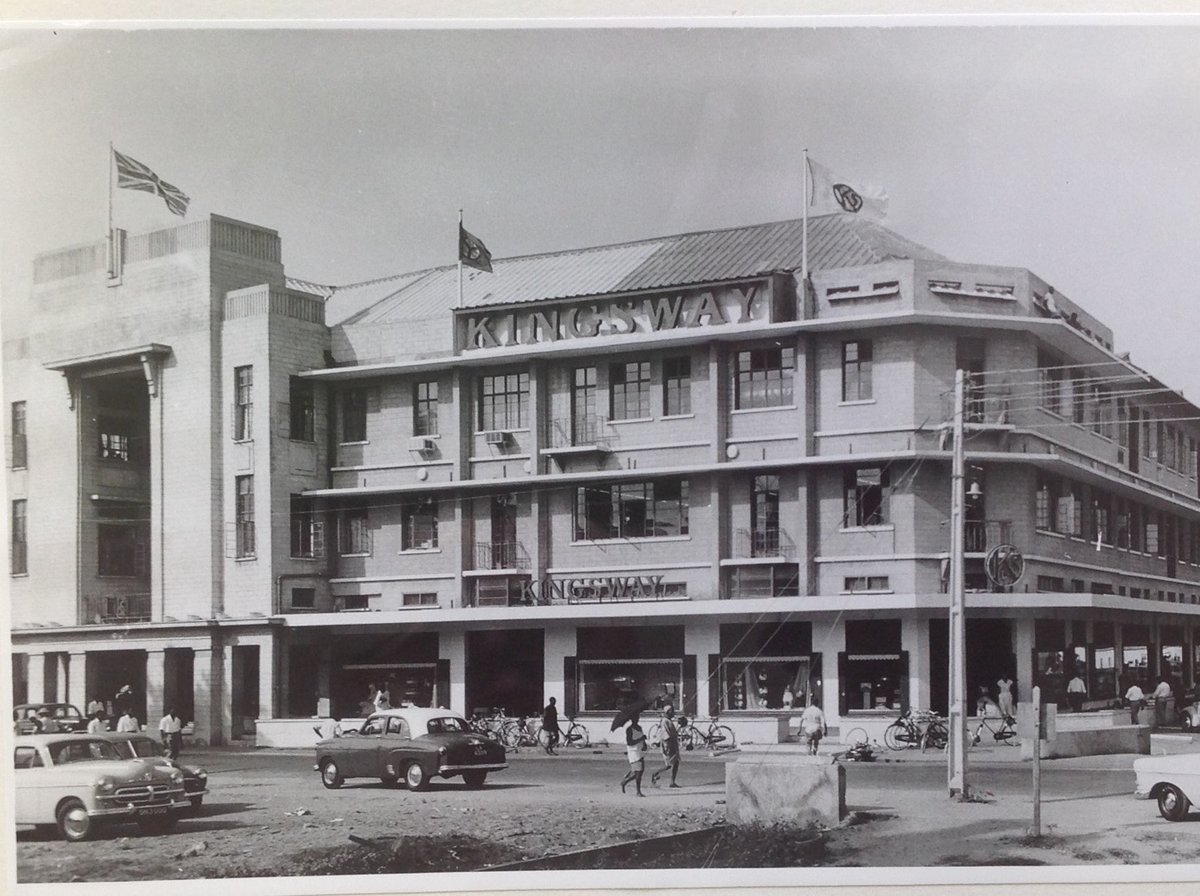 Originally tweeted by iainjackson (@iaindjackson) on September 30, 2021.