Paul Oliver Obituary by Elain Harwood
Only 1% of houses around the world were designed by architects. Paul Oliver, who has died aged 90, devoted himself to studying the remainder, architecture that was of the people rather than built for them. His books on vernacular architecture ranged from Dunroamin: The Suburban Semi and Its Enemies (1981, with Ian Davis and Ian Bentley) to a three-volume Encyclopedia of Vernacular Architecture of the World (1997), produced with 780 contributors from 80 countries.
An artist by training who became a distinctive commentator on both architectural history and music, especially the blues, he considered himself a generalist, though writing from an architectural background; when pressed, in 1998, he accepted the term "architectural anthropologist".
His opportunity to develop this perspective came from taking a part-time job as drawing master at the Architectural Association (AA) in London in 1960. When the leading academics Robert Furneaux Jordanand Sir John Summerson both quit, he was left as the principal lecturer in architectural history.
Oliver's inspiring teaching took two strands. One was the study of modernism, with its emphasis on simplicity, quality and economy. The other was vernacular architecture.
His interest had been aroused when his parents moved to Symondsbury, near Bridport in Dorset, a village with a strong music tradition, a mummer's play and a close-knit cottage community. Then six articles in the Architectural Review by EA Gutkind, a planner, in 1953 revealed the diversity of traditional building around the world.
The study of vernacular traditions offered ideas on honest construction and functionalism attractive to modern architects, while also contributing to Britain's emerging conservation movement. An international dimension took hold when in 1964 Oliver was invited to teach at the School of Architecture in Kumasi, Ghana, where his AA colleague John Lloyd was principal. Oliver and his students studied the ways of managing a humid climate and restricted resources, patterns of use and the buildings' cultural values. His eyes were opened by the housing of the Gurunsi people, compounds with "the formal beauty and logic of pottery", as he later wrote, which were being swept away for a reservoir and replaced by rows of prefab dwellings that paid no respect to Gurunsi traditions.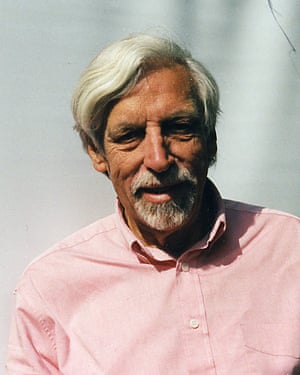 The Ghana trip coincided with Bernard Rudofsky's exhibition Architecture Without Architects at the Museum of Modern Art, New York. Although it was important in popularising vernacular architecture as a subject, Oliver was enraged by its emphasis on the buildings as art objects, which he considered patronising. Working with colleagues from the AA, including students from its small department of tropical architecture, he offered a broader cultural perspective in his book Shelter and Society (1969). Further books on Africa, Greece and symbolism in buildings followed.
His greatest love was perhaps sub-Saharan Africa where, under Islamic and Christian influences, architecture predominates among the visual arts. His contributors were architects and anthropologists, but the disciplines seemed entirely separate; only archaeologists took a holistic view, and Oliver considered their approach to be as valid for the present as the past.
He advised on conservation issues in French towns and villages for the Patrimoine Historique et Artistique de la France. The British Council supported research and teaching in East Africa and India, and he worked for the Overseas Development Administration in Turkey, the Balkans, Central America and Mexico. Some projects focused on the vulnerability of vernacular buildings to earthquakes and floods, and the failures of post-disaster housing that had not taken account of the lessons of older cultures.
Oliver became head of the AA's graduate school in 1971, but left two years later to lead the art and design department at Dartington College of Arts, at Dartington Hall, Devon. He became an associate head of the architecture school at Oxford Polytechnic (now Oxford Brookes University) in 1978 and founder of the Shelter and Settlements Unit there. His greatest concern was to safeguard traditions in the face of technological change. He believed that the wisdom, skills and satisfaction of human needs embodied in traditional buildings were fundamental to the housing of millions in the 21st century.
In 1987 Oliver took early retirement, though he continued as a visiting professor, so he could devote himself to his research, stimulated by the suggestion of Alyn Shipton, reference editor at the publisher Blackwell, that he produce an encyclopedia of world architecture. His three-volume study was organised by cultures rather than countries, with the first volume explaining general traits, environments, materials and services. Oliver was particularly proud of sections like that for Ethiopia, which was entirely written by local scholars, while gamely taking on himself areas in which no research existed.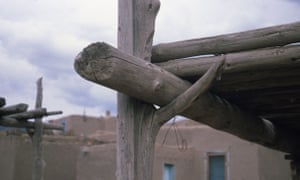 Born in Nottingham, Paul grew up in Pinner, north-west London, the son of W Norman Oliver, an architect, and his wife, the former Dorothy Edmunds. His father was keen that Paul should follow him into the profession, but he lacked any talent for mathematics and turned instead to painting.
At the age of 16, Paul entered Harrow Art School, where he met his future wife, Valerie Coxon (they married in 1950), and began a lifelong interest in African-American music. He trained as an art teacher at Goldsmith's College, London, and in 1949 returned to his old school, the Harrow county school for boys, as art master. There he established a department teaching crafts as well as art, acted as client for a new building, and introduced an African-American music society after the headmaster refused to allow a jazz club. When he left this post for the AA, the drop in his income forced him to write more music reviews.
In 2003 Oliver was appointed MBE. His archive and photographs of vernacular architecture from around the world are held by Oxford Brookes University. In 2015, photographs demonstrating the inclusive and cross-cultural approach that he championed were exhibited in Oxford as Architecture for All.
Valerie died in 2002.
Elain Harwood
originally published in The Guardian: https://www.theguardian.com/artanddesign/2017/aug/31/paul-oliver-obituary